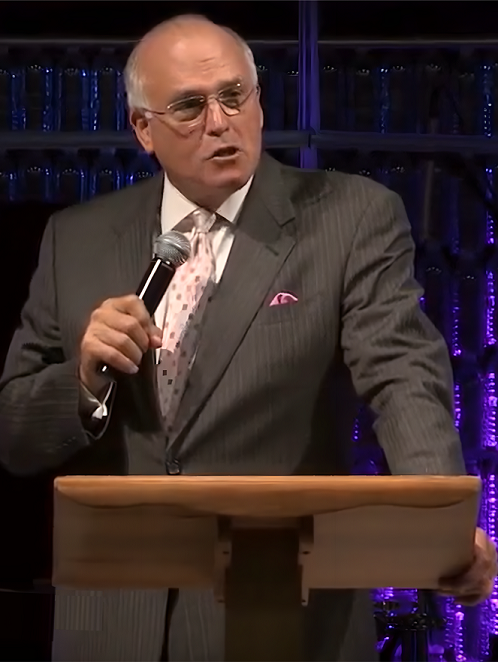 Dr. Scarborough is an ordained Southern Baptist Minister and served as the Senior Pastor of First Baptist Church of Pearland, Texas from 1990 to 2002. During his time there, he encouraged his congregation to live their faith and consider running for public office. The church was known as a soul winning church, baptizing over 2000 new converts, and relocating to state-of-the-art facilities during that time. Eventually, his church members occupied most of the seats on the city council and local school board. Three church members later served with distinction in the Texas State Legislature, one of whom is now in the U.S. Congress, Congressman Randy Weber. Deleted end of last sentence
Since resigning from First Baptist Church of Pearland in 2002, Dr. Scarborough has personally addressed over 20,000 Pastors and Faith Leaders across America, encouraging them to be salt and light in the civil arena. From 2016-2018 he commuted to Washington DC from Houston weekly, teaching in-depth Bible studies to members of Congress, the State Department, the Pentagon and other governmental agencies.
In 2018, Dr. Scarborough stepped down from leading Bible Studies in DC to return full-time to encouraging and mobilizing pastors to engage the culture with Biblical truth to help save America from moral disintegration. To facilitate this mission, he founded Recover America, a 501c3 in 2018, which is a Christian non-profit organization, and in 2021, he founded Recover America Action, a Christian 501C4, which allows for more advocacy but is not tax deductible.
Dr. Scarborough is the author of four books, including the best-selling Enough is Enough (2008) and Mighty Men Stay on Track (2016). He has also written numerous booklets and pamphlets. He has written published articles and appeared on live broadcast media and radio, speaking about the need for pastors to engage the culture.
Dr. Scarborough received a B.A. from Houston Baptist University, M.Div. from Southwestern Baptist Theological Seminary, and a D. Min. from Louisiana Baptist Theological Seminary, with additional studies at Dallas Theological Seminary. He and his wife, Tommye, have three children, one of whom is in Heaven and four grandchildren.