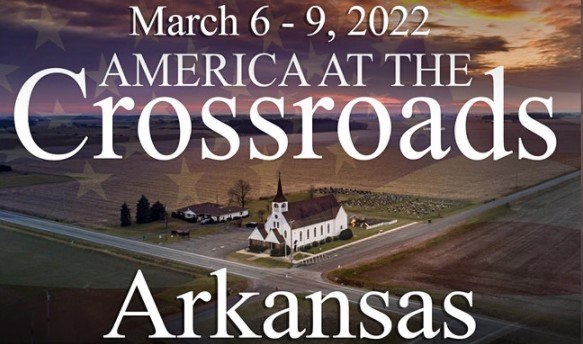 America at the Crossroads Liberty Pastors Conference – Little Rock, AR
"The Great Reset" from a Biblical Perspective
March 6-9, 2022
with Sarah Huckabee Sanders
For this registration fee per pastor & wife couple/per room, you can enjoy 4 days and 3 nights at the beautiful Little Rock Marriott & Conference Center, 6 meals & tuition for 4 days of continuing education!
Enjoy 4 days of R & R, fellowship with other pastors/leaders and be equipped to engage on cultural issues of the day aimed at destroying the Church and the family!
_________________________________________________________
Pastors, God has placed us here for such a time as this!
America is in peril! We see rioting in the streets with ANTIFA thugs showing no regard for life or personal property along with calls to defund the police. For the first time in America's history, we intentionally collapsed our economy over a viral threat originating in Communist Red China – which created a landscape for election fraud. Mayors and Governors demanded that Churches and businesses close, while abortion clinics, liquor stores and big box stores remained open. As Covid seems to be winding down, a CNN producer was recorded bragging about the next PLANNED big crisis – Climate Change!
People are gripped with fear, yet where is the Prophetic voice of Almighty God?
As Hosea said, "My people are destroyed for lack of knowledge!"
We invite you to join us for four days of R & R, fellowship, food and training on Critical Race Theory, Cultural Marxism, Covid-19, Climate Change and the calls for Global Government, & much more!
Did you ever wonder what it would be like in the terminal generation of the Church that would be alive when the Lord Jesus returns for His own? We may be that generation!
Pastor, are you living in fear or are you prepared to lead and protect your flock as you boldly engage the culture with the Truth of Jesus Christ?